So what are potential signs and symptoms of oral cancer (mouth cancer) ?
a sore on the lip or in the mouth that does not heal

White or dark red patches in your mouth, on your lips, gums or tongue.

Lumps or changes in the texture or colour of the tissues of the lips,  mouth or throat

Unusual bleeding,  pain or numbness in the mouth

Difficulty swallowing or chewing; changes in taste or tongue sensation.

a change in the voice and/or pain in the ear
Why should you consider oral screening or oral cancer screening?
Dr. Tham and his North Delta Dental team regularly examine the health of your teeth, gums and surrounding tissues

Newer technology is now available to help visualize abnormalities in the tissues of the mouth.  Although,  they do not diagnose oral cancer (also known as mouth cancer),  they help direct our attention to any potential abnormalities,  so that further investigation can be completed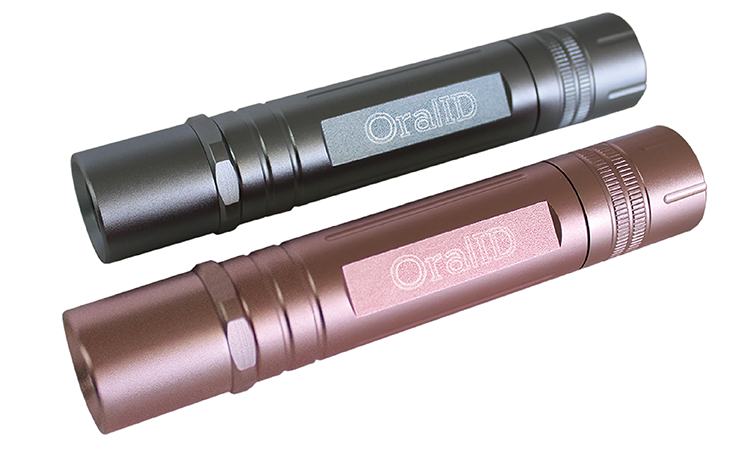 Introducing the Oral ID – an oral cancer screening device
Dr. Calvin Tham and his North Delta Dental team are proud to have the Oral ID oral cancer screening device available to all of our patients!

Oral ID is a noninvasive light that uses a proven, optically based technology called, "fluorescence technology." OralID's fluorescence technology uses a blue light (435–460 nm) that allows a clinician to screen for oral cancer, pre-cancer and other abnormal lesions at an earlier stage, thus saving lives. The medical applications of fluorescence technology includes diagnosis of the GI tract, cervix, lung, skin and oral mucosa.

Contact us at our North Delta / Surrey dental office at 604-596-9900 for more information on the Oral ID and oral cancer screening
Sources:
http://www.cda-adc.ca/en/oral_health/complications/diseases/oral_cancer.asp,
http://www.youroralhealth.ca/oral-health-a-your-body/oral-cancer,
Image credits:
http://www.forwardscience.com/oralid