As part of all dental examinations, the soft tissues inside your mouth are also viewed for any abnormalities or changes inside your mouth.  Although the majority of oral lesions are benign in nature, it is important to catch any suspicious spots early.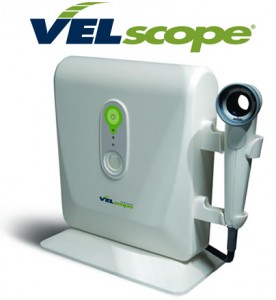 At our North Delta Dental office, we have the LED Dental VELscope as a supplemental screening aid used to help enhance visual acuity of suspicious lesions inside the oral cavity.  Non-invasive in nature, the VELscope uses a special light shone inside the mouth.  This state-of-the-art technology was developed right here in British Columbia.
"Diagnosing cancer in the earliest stage is important because treatment can be less invasive and survival odds are better.
There are about 850 VELscope devices being used in B.C. but that only represents about 20 per cent of all dental offices. Dr. Eitan Prisman, a surgeon at Vancouver General Hospital who operates on patients with oral cancer, said he thinks the use of the technology is boosting the number of patients being diagnosed at earlier stages. "It is yet to be determined, however, if it is a good screening tool in the general population. We might get too many false positives. But the device has definitely raised awareness about the importance of looking into the oral cavity."*
For more information on the VELscope, contact a member of your North Delta and Surrey dental team.
*excerpts from an April 7th, 2015 article from the Vancouver Sun, http://www.vancouversun.com/health/Oral+cancer+screening+available+some+pharmacies/10950236/story.html